An interesting message has popped up in recent days on the US Government Diversity Visa Lottery (Green Card Lottery) Official Site.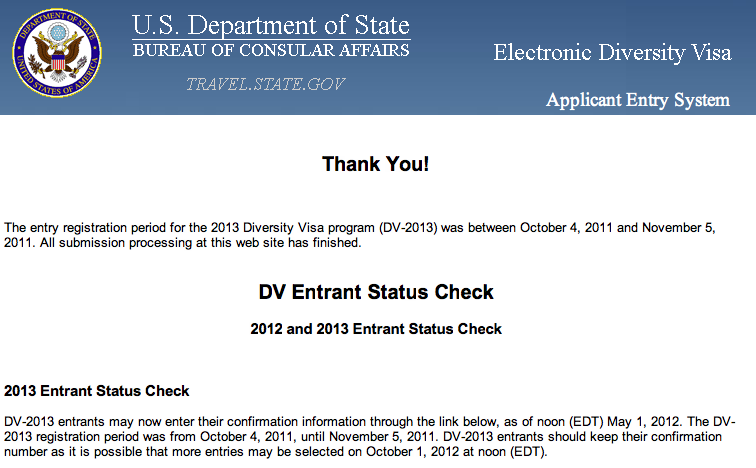 Lottery winners for DV-2013 were announced in May 2012 and as per usual you could log online to check if you were a winner this year. Winners will be notified by mail officially and then will have an interview at a US Consulate abroad or change status internally if already present in the US under another non-immigrant visa.

However it seems like that not enough of this year's winners have taken up their notification or possibly following an attendance of an interview and/or further background checks their application was deemed ineligible. I guess we shall see over the next few months whether a few more lucky people will join the approximately 55,000 people who win Green Cards via the Lottery each year.
The irony of the whole situation is that a year ago we had almost the opposite situation where by the winners who were initially notified in May 2011 had to be rescinded due to a technology malfunction with the lottery itself. The DV-2012 Green Card Lottery was rerun and new winners were announced in July 2012. There was a subsequent lawsuit from some of the initial winners that was dismissed.
We will keep you all posted as we get more news and this story develops but hopefully for some of you, a Green Card and a new life living in America is around the corner 🙂
Cj